The Global Engineering Capability Review report is the first output of the Engineering X's Engineering skills where they are Most Needed' programme. The global engineering capability review report shows the breadth and diversity of engineering strengths and weaknesses by investigating the barriers that inhabit safe and innovative engineering practices around the world. 
The report includes the following three sections.
Engineering Index 2019: The Engineering Index 2019 measures the extent to which 99 countries can conduct engineering activities in a safe and innovative way. It focuses on six measures of engineering capability around the world: the strength and sophistication of the country's engineering industry, the availability and diversity of its engineering labour force, its knowledge base, infrastructures, digital infrastructures, and safety standards.
Country case studies: The report highlighted that each country would have to determine its own engineering capability priorities based on its domestic circumstances and develop nuanced responses. In the country case studies we examined specific engineering capability issues in six different countries: India, China, Colombia, Ethiopia, Thailand, and Jordan.
Recommendations: In this section the report discuss the context and drivers of capability gaps and recommends strengthening the evidence base and focus on quality not quantity and also presents some potential thoughts on how to address the challenges.
For more information on the report and the methodology see below: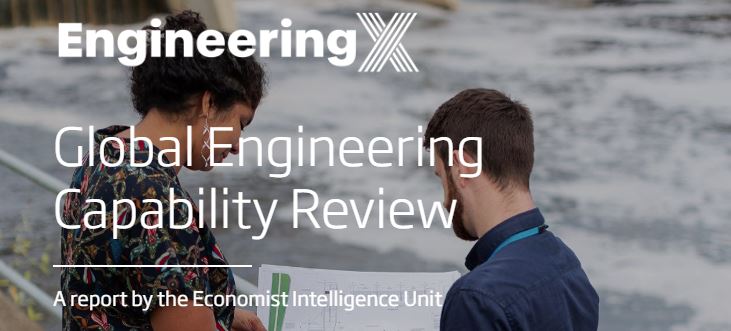 What is needed for countries to conduct engineering activities in a safe and innovative way?
Antonia Kerle of the Economist Intelligence Unit presents the findings and recommendations of the Global Engineering Capability Review 2019 followed by a panel discussion with Nadiya Moosajee, Cofounder for WomEng and WomHub and Dr Tim Slingsby from the Lloyd's Register Foundation.