Two projects funded under this theme address the pressures on healthcare capacity associated with large numbers of patients suffering from acute respiratory illness. 
Awardee Case Studies
Resp-IoT: IoT device for evaluation of respiratory risk from COVID-19: Paulo Vela Anton, Universidad Peruana Cayetano Heredia (Peru)
Resp-IoT is an Internet of Things (IoT) enabled hardware system that monitors respiratory rate, heart rate and oxygen saturation of COVID-19 outpatients and feeds data to a cloud-hosted patient diary.
A predictive model trained on sensor data alerts clinicians to the risk of respiratory complications, easing pressure on ICUs and smoothing patient management workflow.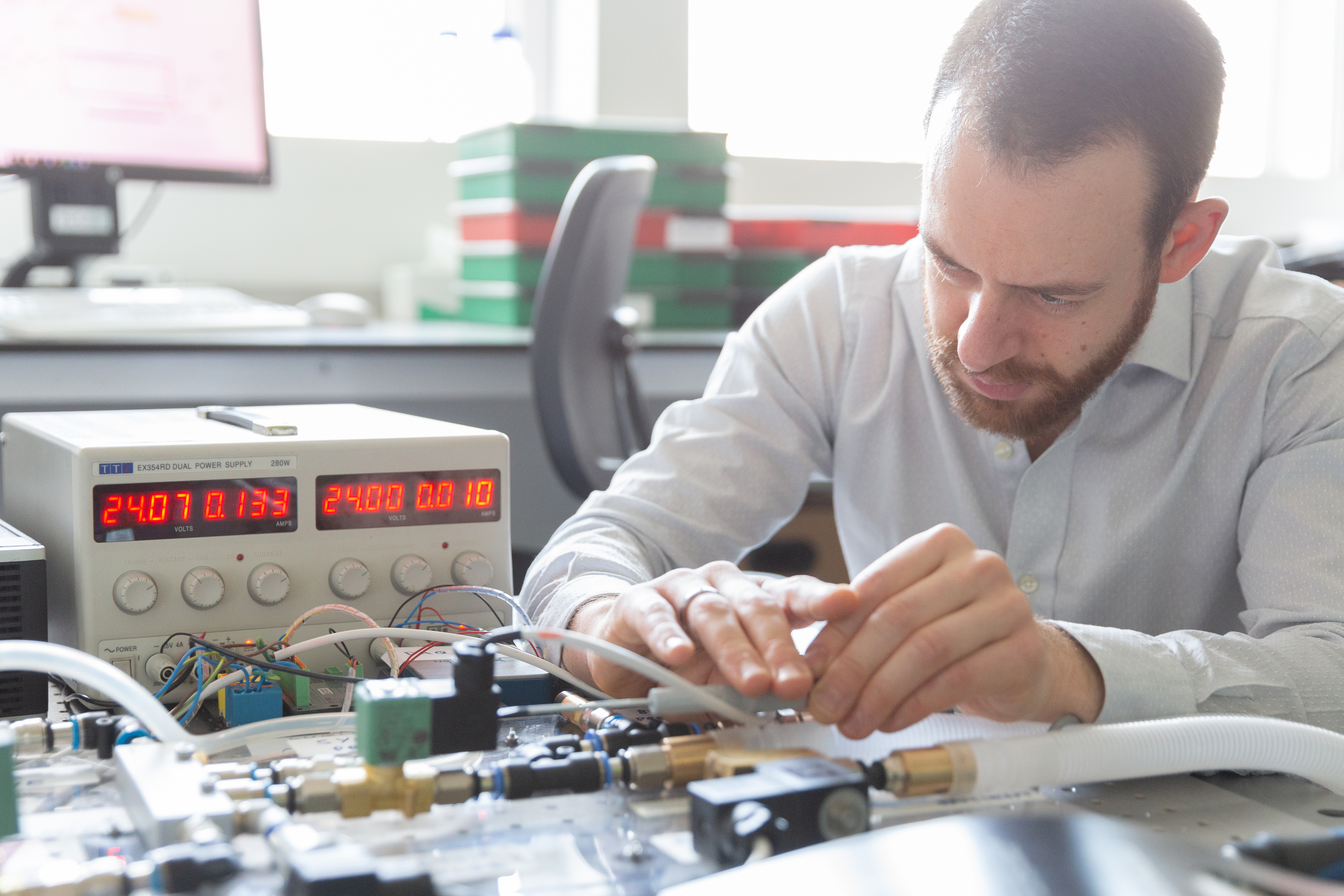 JAMVENT – a ventilator design constructed for rapid production: Dr Joseph Sherwood, Imperial College London (UK)
Joseph is part of the team working on JAMVENT, a ventilator design that can be built for under £2,000 using simple, non-specialist components.
By circumventing risks associated with production delays and supply restrictions, JAMVENT has the potential to widen access to this crucial piece of medical equipment for hospitals in resource-poor settings.